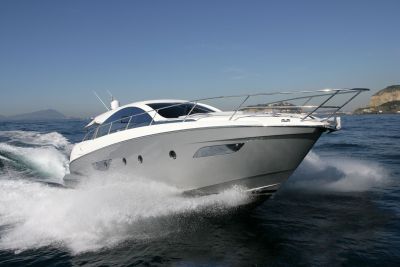 Navigating Boat Insurance in Juneau, Douglas, AK
Why Boat Insurance is Essential
Sailing on the open water or anchoring in Juneau, Douglas, AK's serene bays is a pleasure unparalleled. However, to truly enjoy this experience, securing your vessel with the right boat insurance is imperative. Here at Budget Insurance Agency, we've been navigating the waters of boat insurance for years, ensuring boat owners find peace both on and off the water. If you're a boat enthusiast or considering buying one, this guide will sail you through the essence of boat insurance.
Get a Quick Quote Or Provide Us With More Info
Understanding the Coverage
Boat insurance is not just about covering the boat itself but ensuring all associated risks are well-managed. At Budget Insurance Agency, we believe in offering comprehensive boat insurance that truly safeguards your investment. For assistance, don't hesitate to call us at 907-586-2603. But before that, let's dive into some typical claims covered by boat insurance:

Physical Damage: Covers the boat against damages from accidents, storms, or vandalism.

Liability Coverage: Takes care of costs if your boat causes injury to others or damages property.

Personal Injury: Looks after medical expenses if you or passengers get injured on your boat.

Theft Coverage: Ensures you're protected if your boat is stolen.

Fire Damage: Provides coverage if your boat suffers fire damage.

Natural Disasters: Protects against damages caused by events like hurricanes or floods.
Why Budget Insurance Agency is the Best Choice in Juneau, Douglas, AK
There are several reasons why boat owners in Juneau, Douglas, AK prefer Budget Insurance Agency. With our deep knowledge of the boating industry and the specific needs of boat owners, we craft policies that truly protect. Plus, our local presence means we understand the unique challenges and joys of boating in Juneau, Douglas, AK. If you're looking for boat insurance experts who can offer competitive rates and unmatched support, dial 907-586-2603 today.
Setting Sail with Budget Insurance Agency
Getting started with boat insurance from Budget Insurance Agency is smooth sailing. For a detailed discussion, call our team at 907-586-2603, and we'll guide you through every step, ensuring you receive a policy that perfectly aligns with your needs. Alternatively, for those looking to set things in motion quickly, our online quote request form is a breeze to fill out.
Protect your vessel, your passengers, and yourself. Choose Budget Insurance Agency for comprehensive boat insurance in Juneau, Douglas, AK. Every journey on the water should be a memorable one, and with the right insurance, you can ensure it's memorable for all the right reasons. Reach out to 907-586-2603 and let's make waves together!