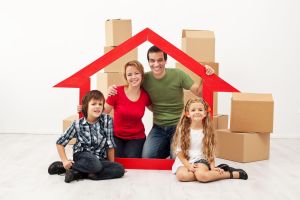 Understanding Different Types of Homeowners Insurance in Juneau, Douglas, AK
Owning a home in Juneau, Douglas, AK is a significant investment, and it's crucial to protect that investment with the right homeowners insurance. At Budget Insurance Agency, we provide a variety of home insurance options to meet the diverse needs of our customers. In this guide, we'll explore the different types of homeowners insurance and what they cover. For further assistance, feel free to contact us at 907-586-2603.
HO-1: Basic Form
The most basic policy, the HO-1, covers your home and personal belongings against specific perils such as fire, theft, and certain types of liability. However, it's essential to note that this coverage is quite limited and not offered by all insurance companies.
HO-2: Broad Form
An HO-2 policy, often known as the broad form, provides more extensive coverage than the basic form. It protects your home and personal belongings against 16 perils explicitly listed in the policy.
HO-3: Special Form
The HO-3, or special form, is the most common type of homeowners insurance. It offers comprehensive coverage for your home against all perils except those explicitly excluded in the policy. Personal belongings are only covered for the 16 perils listed in an HO-2 policy.
HO-4: Renters Insurance
HO-4 insurance is designed for renters. It covers only the policyholder's personal property and personal liability - not the physical building. This policy type is crucial for safeguarding your belongings if you rent your home.
HO-5: Comprehensive Form
The HO-5 policy, also known as the comprehensive form, offers the most extensive coverage. It covers both the home and personal belongings for all perils unless they are explicitly excluded. However, it's typically more expensive and may not be available for older homes.
HO-6: Condo Insurance
Specifically for condominium owners, HO-6 insurance covers personal belongings, liability, and portions of the home the condo association's policy does not cover.
HO-8: Older Home Form
If your home is older, you may need HO-8 insurance. It covers fewer perils and pays only the repair cost or market value of damaged property rather than replacement costs.
Choosing the Right Homeowners Insurance in Juneau, Douglas, AK
Choosing the right homeowners insurance can be challenging. Budget Insurance Agency is committed to helping you understand your options so you can make the best choice. Contact us at 907-586-2603 to discuss your needs, or use our online quote request form.